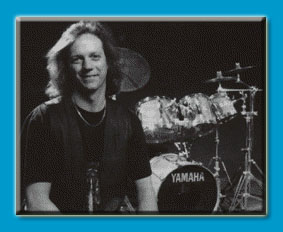 Peter Fältskog - one of Sweden's most engaged Percussionists.
He graduated as a Percussion Pedagogue and Percussion Soloist at the Music University in
Malmoe, Sweden. Here he studied with Ed Thigpen and the Danish Percussion nestor Bent Lylloff.
He has for many years worked as a Percussion Teacher at the Music University in Malmoe and
The Royal Danish Music Conservatory in Copenhagen, but is often engaged as a freelance
musician in the most different connections, for instance: Symphony Orchestras, Jazz Bands,
Big Bands and Rock Bands etc..
He's been seen in many different Radio and TV shows and his
work is documented on numerous recordings.
A very nice and professional person/musician!