My intentions with this page are to show some pictures that not might
fit on my other pages but that I nevertheless wants to show!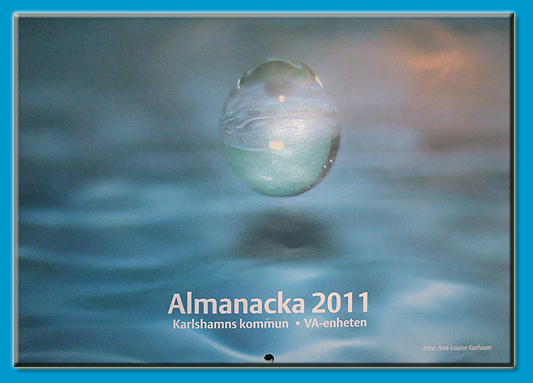 In the 2011 Calender the House-photo was taken by Me :-)
(Cover photo: Ann-Louise Karlsson)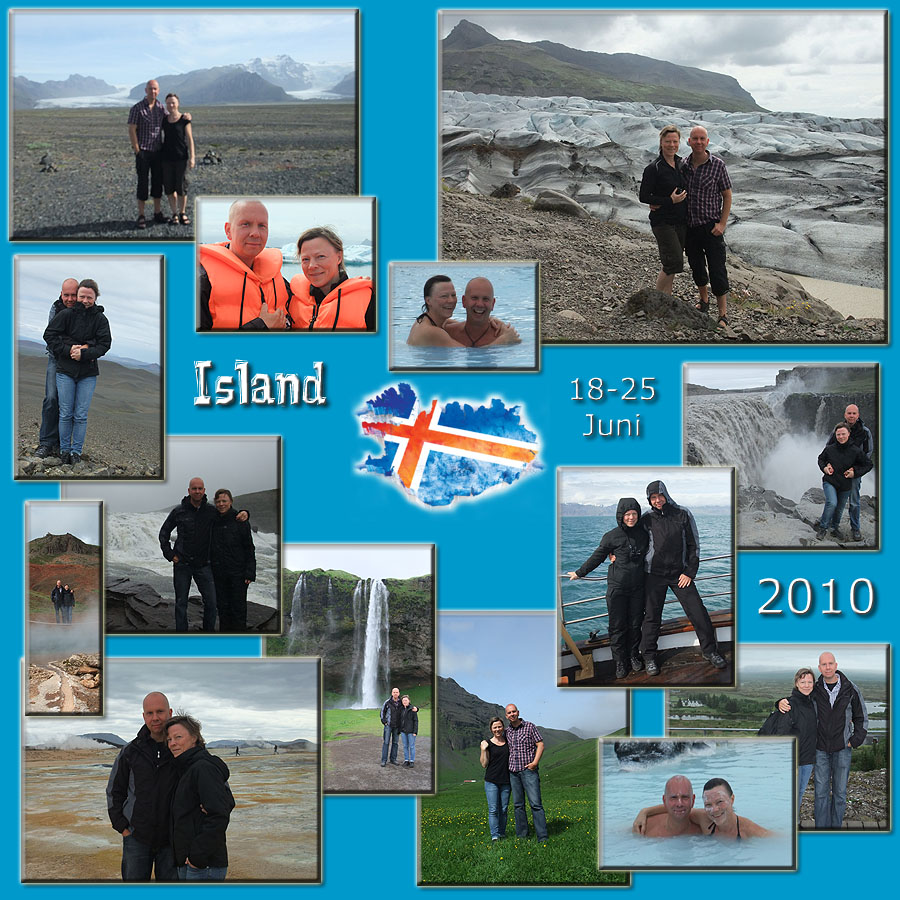 So many experiences and impressions - Iceland really is an amazing Island and a wonderful Country!!!
- - -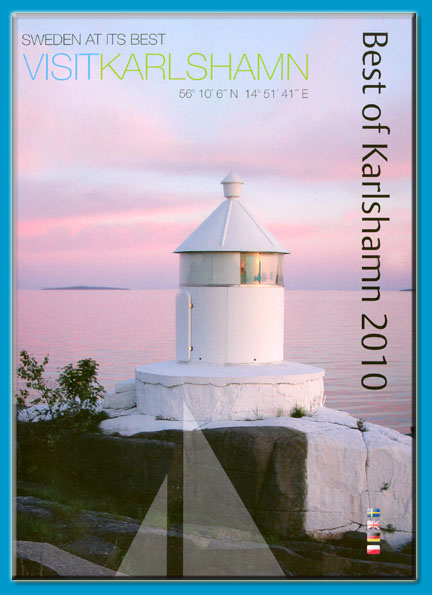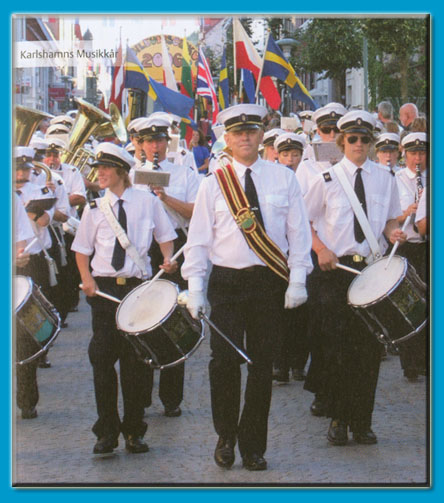 My photo of Karlshamns Musikkår was published in VISITKARLSHAMN :-)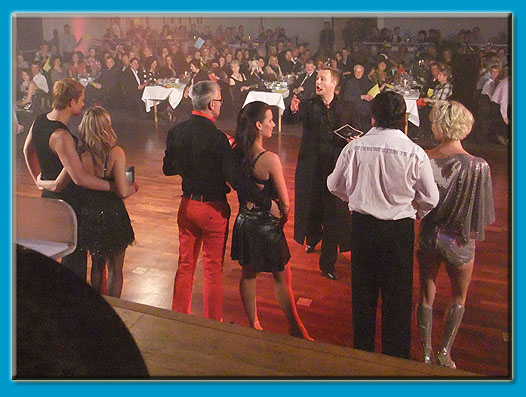 Let's Dance - Live in Ronneby with Tony Irving and proffessional dancers from Stockholm.
A gig with STORBANDET from Ronneby! Nice!
The Winner, from Karlshamn (Mörrum) Håkan Windahl - Congratulations Friend! :-)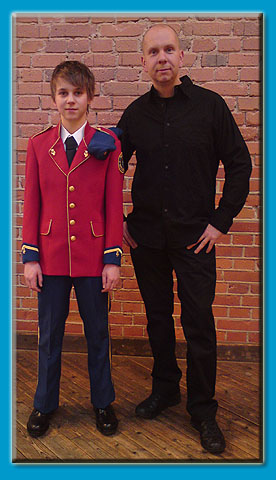 Ronneby School Orchestra 2010
Simon Lundquist & Me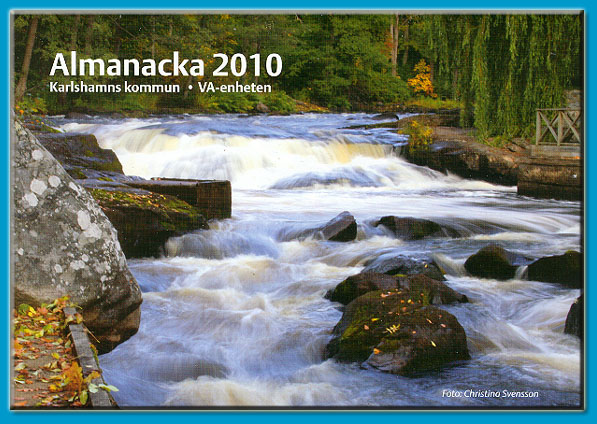 In the 2010 Calender the Chimney-photo was taken by Me :-)
(Cover photo: Christina Svensson)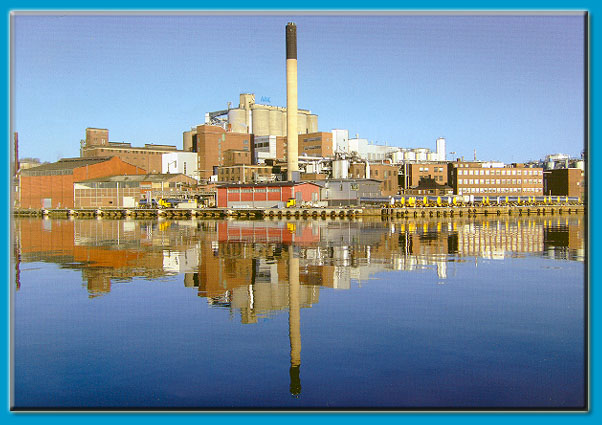 - - -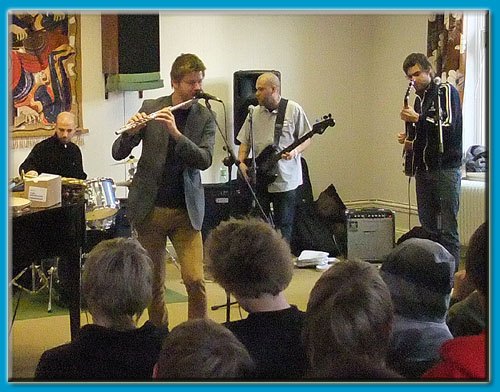 Magnus Lindgren Batucada Jazz Quartett visited
Karlshamn's Music School november 29, 2009!
Robert Ikiz, Magnus Lindgren, Magnum Coltrane Price, Erik Söderlind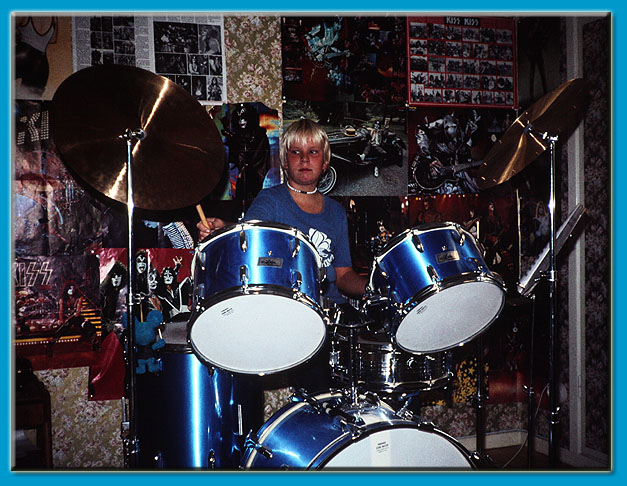 Great picture from my early days... around 1980 - 12 years old :-)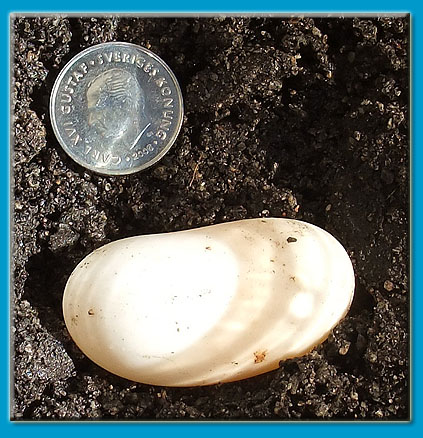 090919 - My Tortoises Bettan & Börje have reproduced :-)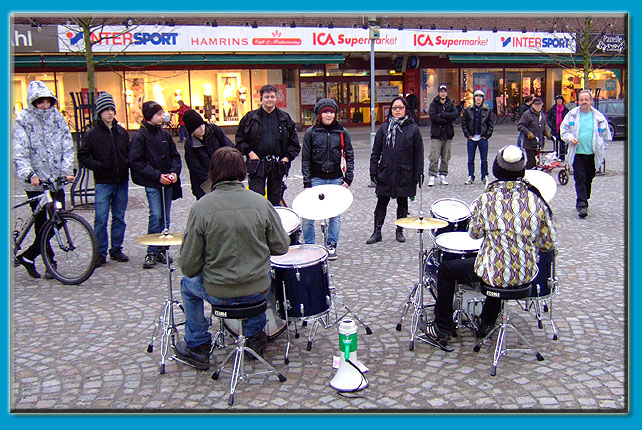 Down Town Drumming... cold as H... since it was Februry 2009!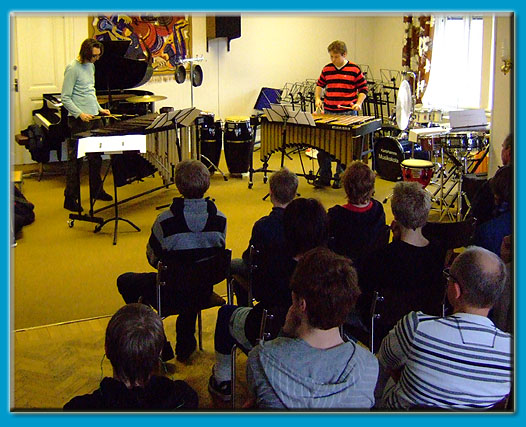 090314 The Percussionists Daniel Berg and Fredrik Andersson in "Rhythm Art Duo"
did a very appreciated workshop/concert at the Music School in Karlshamn.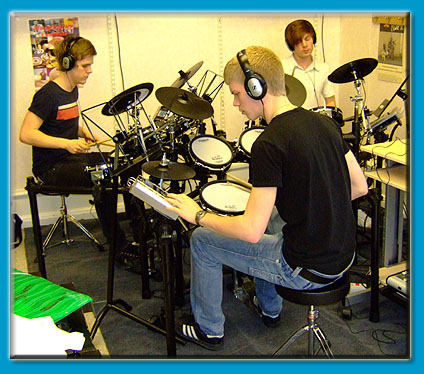 From Spring 2009 all Drum set education @ Karlshamn's Music School
is primary done on electronical sets ! Whether it's "the same" as "real"
drum kits has to stand down for the benefit that the working environment
(sound level) now are much better!
Students on photo: Klas, Linus och Svante
- - -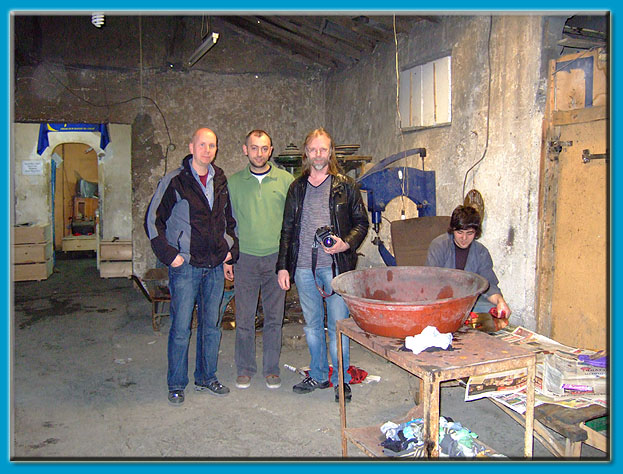 Visiting Bosphorus Cymbal Factory, Istanbul - Turkey 2009 04 09!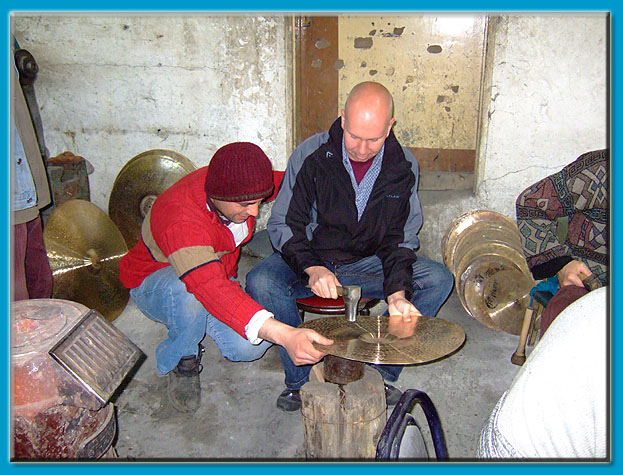 It's much easier to play than hammer a cymbal?!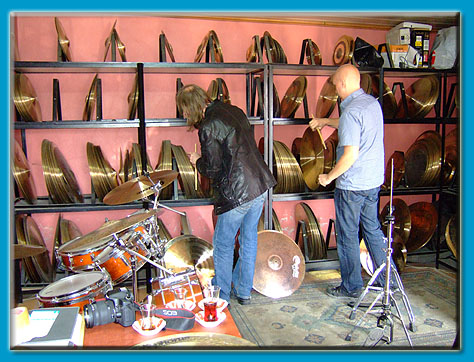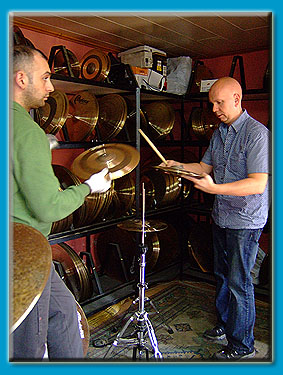 Every drummers dream - to get to hand pick right from the factory!!!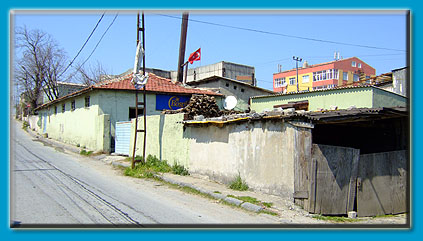 The Factory!
- - -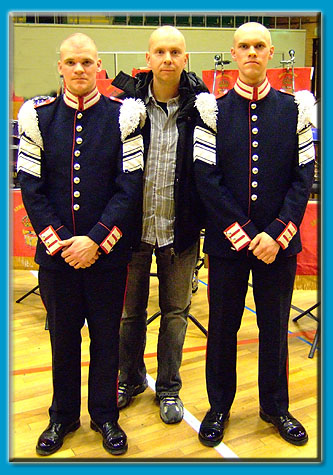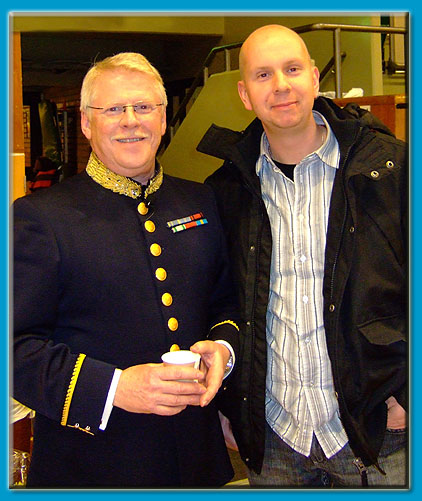 Here shown with my talented ex students Tomas Blomström, Joakim Spogardh and the
very nice and inspiering captain Tommy Törner who happens to have the same birthday as me :-)
Sadly the Royal Swedish Army Drum Corps will be shut down after this season :-(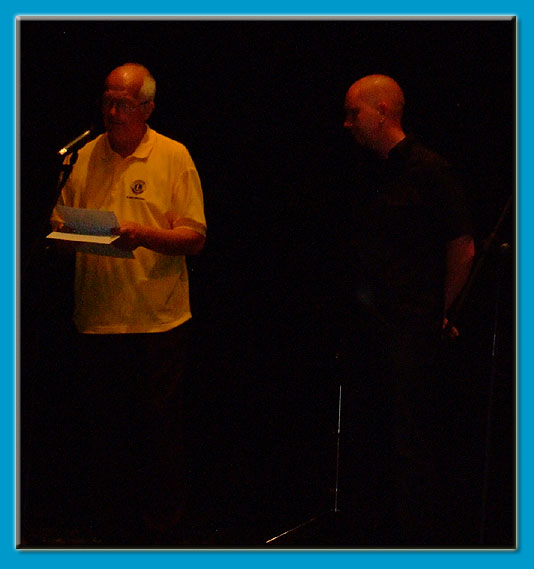 Spring 2009 was I, by Rolf Hammar, awarded Karlshamn's LION's Club's Scholarship!
"... for making a deed or a continous work for other human beings"!
A great honour and inspiration - THANK YOU!!! :-)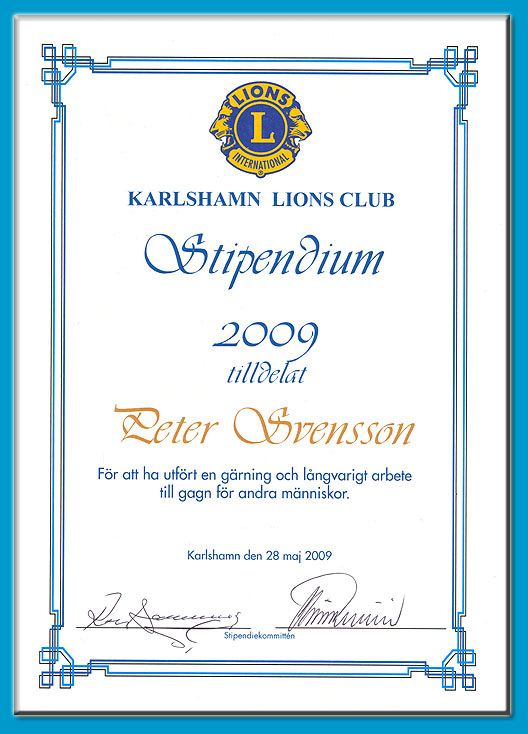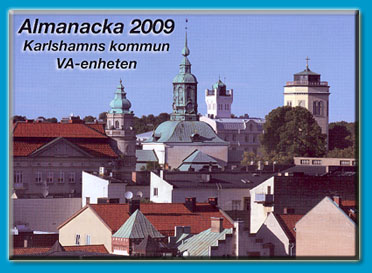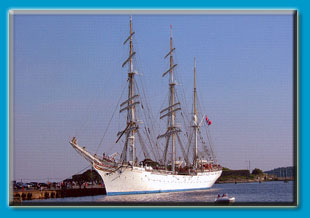 In this years calender the ship-photo was taken by Me :-)
(Cover photo: Marco Paulsson)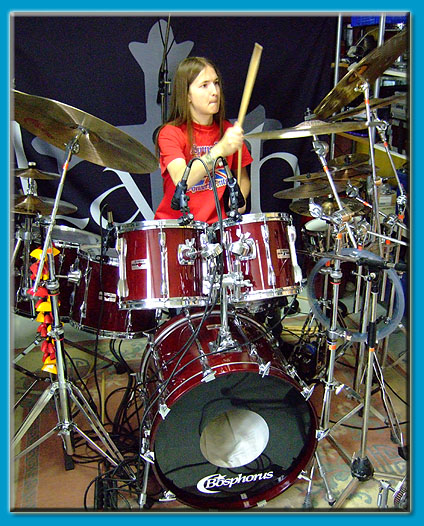 My former student Johans Schuster tries out some of
my fantastic Bosphorus Cymbals in Studio TrumPeter!
At Sweden Rock Festival 2008 I had the privelige to meet some outstanding Persons :-)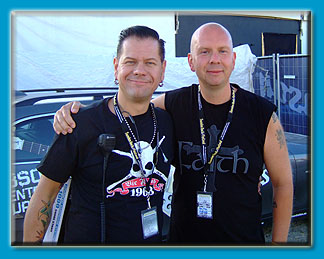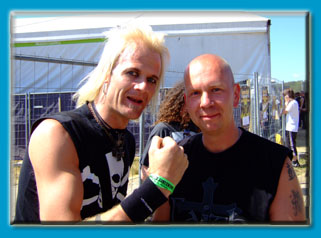 Urban Näsvall - Snowy Shaw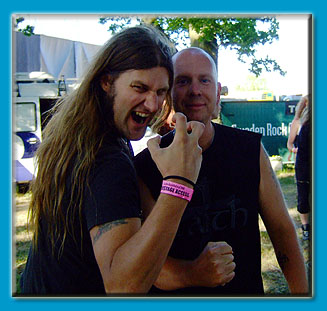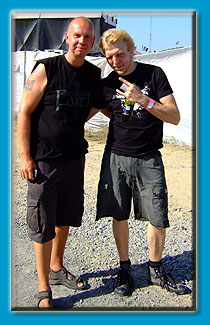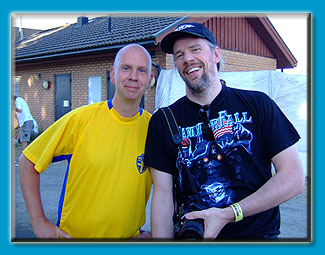 Orvar Säfström - Mikko Sirén - Anders Johansson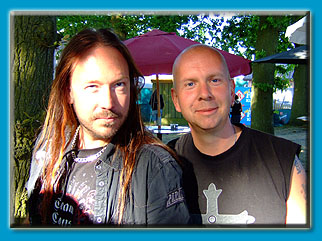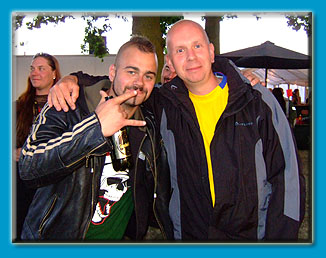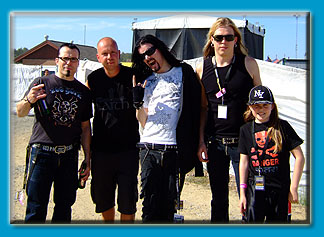 Joacim Cans - Joakim Brodén - Apocalyptica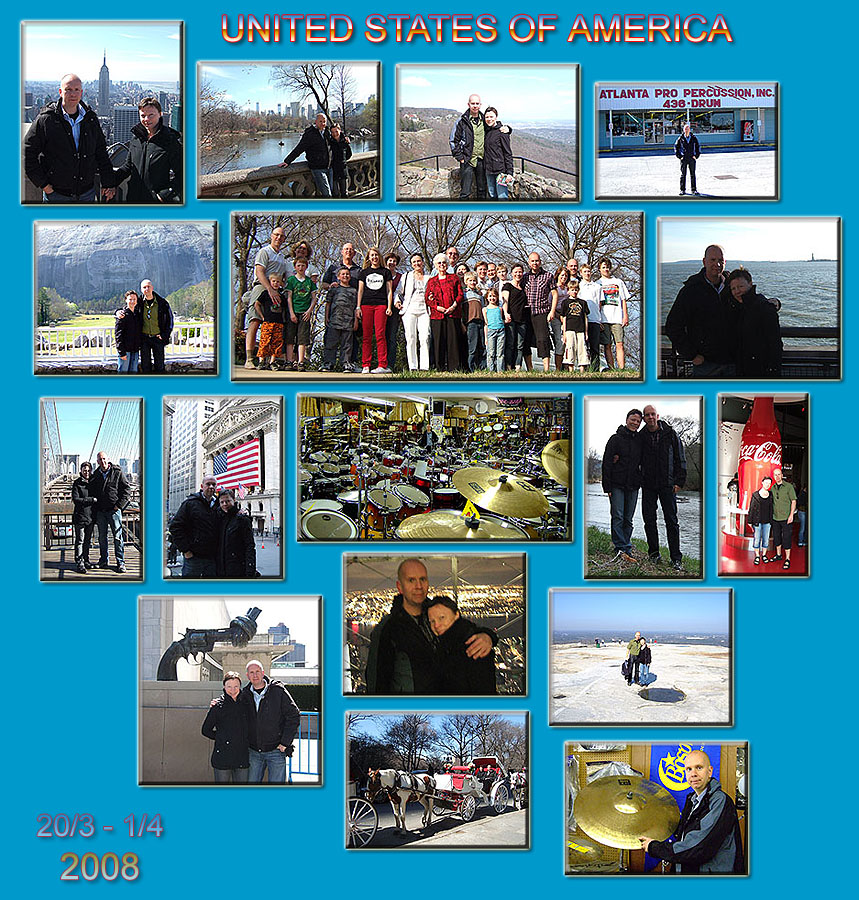 Me and my friend Mary went from Copenhagen to New York, New York to Atlanta,
Atlanta to Houston, Houston to Atlanta, Atlanta to Greer, Greer to Atlanta,
Atlanta to New York, New York to Copenhagen!
A quite busy schedule but we experienced a lot ;-)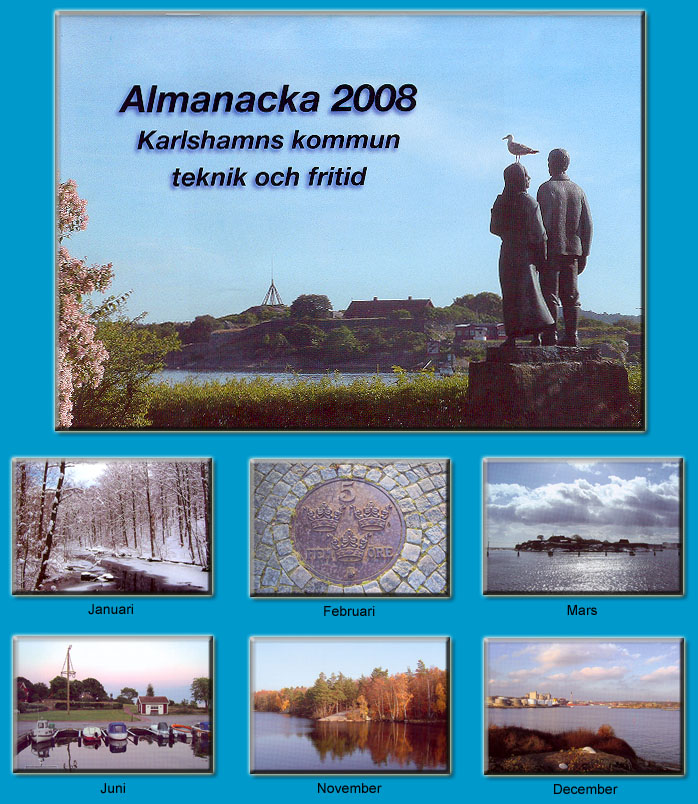 Six photos that I've taken can be viewed in the issue for 2008 :-)
Cover photo by Lars-Olof Larsson

Christer Pilelöw anounces that Joakim Spogardh
is Karlshamn's LION's Music Scholar 2007!
At Sweden Rock Festival 2007 I had the privelige to meet some outstanding Drummers :-)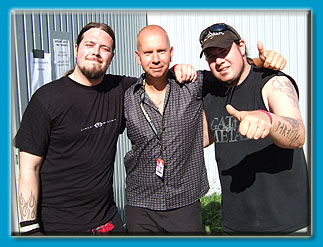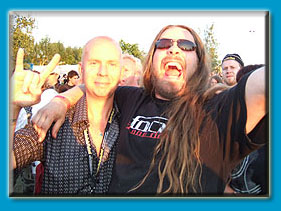 Truls Haugen (Cirkus Maximus), Stian Kristoffersen (Pagan's Mind), Thomas Lejon (Andromeda/ACT)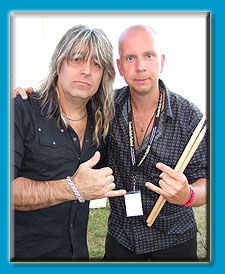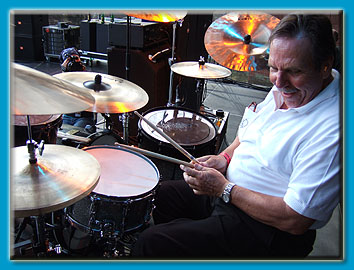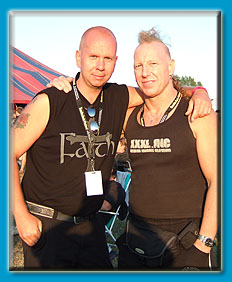 Mikkey Dee (Motorhead), Janne "Loffe" Carlsson, Mike Terrana (Masterplan)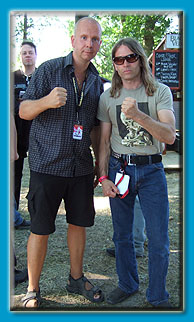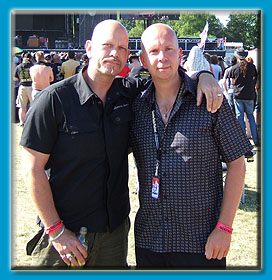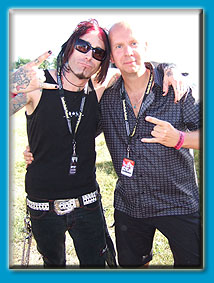 Jeff Olsen (Trouble), Ian Haugland (Europe), Hempo Hildén, Dave Gara (Skid Row)
- - -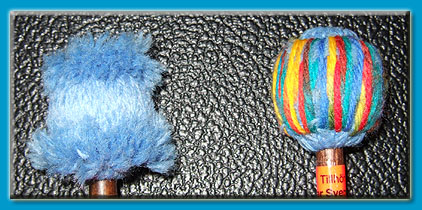 I have found a way to repair my old mallets :-)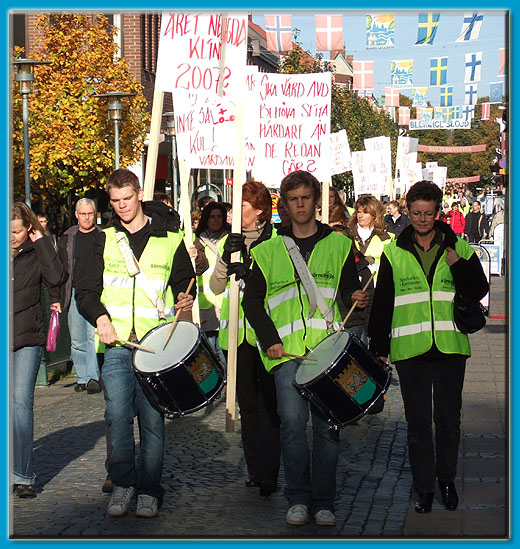 Demonstration against closing down a local hospital!
Tomas and Klas - October 2007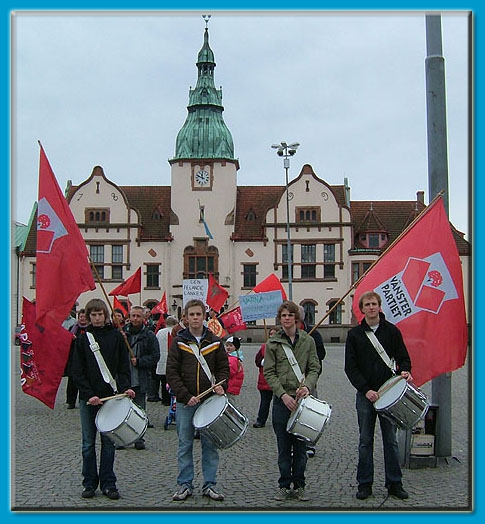 Patrik, Klas, Tomas and Erik 2006 05 01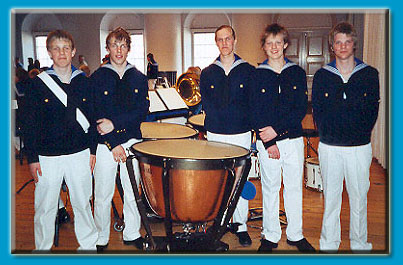 The Percussionists in The Royal Swedish
Navy Youth Orchestra 2005!
Klas, Ola, Joakim, Victor och Tomas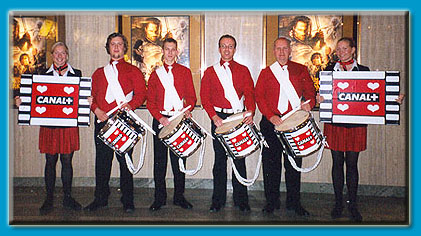 The people that were hired by Hansen Events for a Canal+ event
at the worldpremiere of "The return of the King"!
6 gigs at the cinema Royal in Malmoe 031217-18
plus 3 more at Filmstaden in Örebro 040102!
Fr.l: Elisabet, Johan, Marcus, Joakim, Me and Sofia.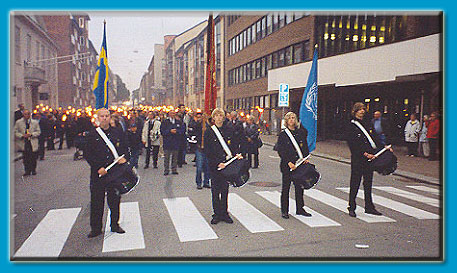 In memory of Sweden's Foreign Minister Anna Lindh, Karlskrona 030912.
Me, Erik Håkansson, Joakim Spogardh and Daniel Mattisson.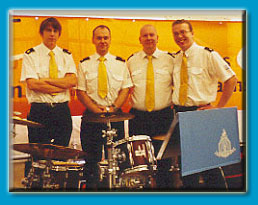 Trelleborgs Musikkår in Schlema, sept. 2003
Alex, Fredrik, Me and Joakim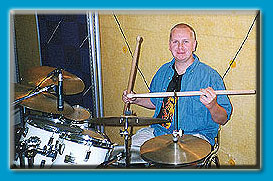 Great sticks !?! :- )
In 1999 I had the privilege to meet

Peter Erskine
&
Mike Mainieri
Morgan Ågren surrounded by Joakim Hagselius, Joel Svensson,
Me, Christoffer Nilsson and Astrid Sällström after a clinic in 1999!

On a school tour in 1999 the buss driver Magnus
Kullman had nothing to do during the concerts...
Since he's a drummer he helped
Christoffer and Johan out!
In 1991 I had the privilege to meet

Dave Weckl
&
John Patitucci